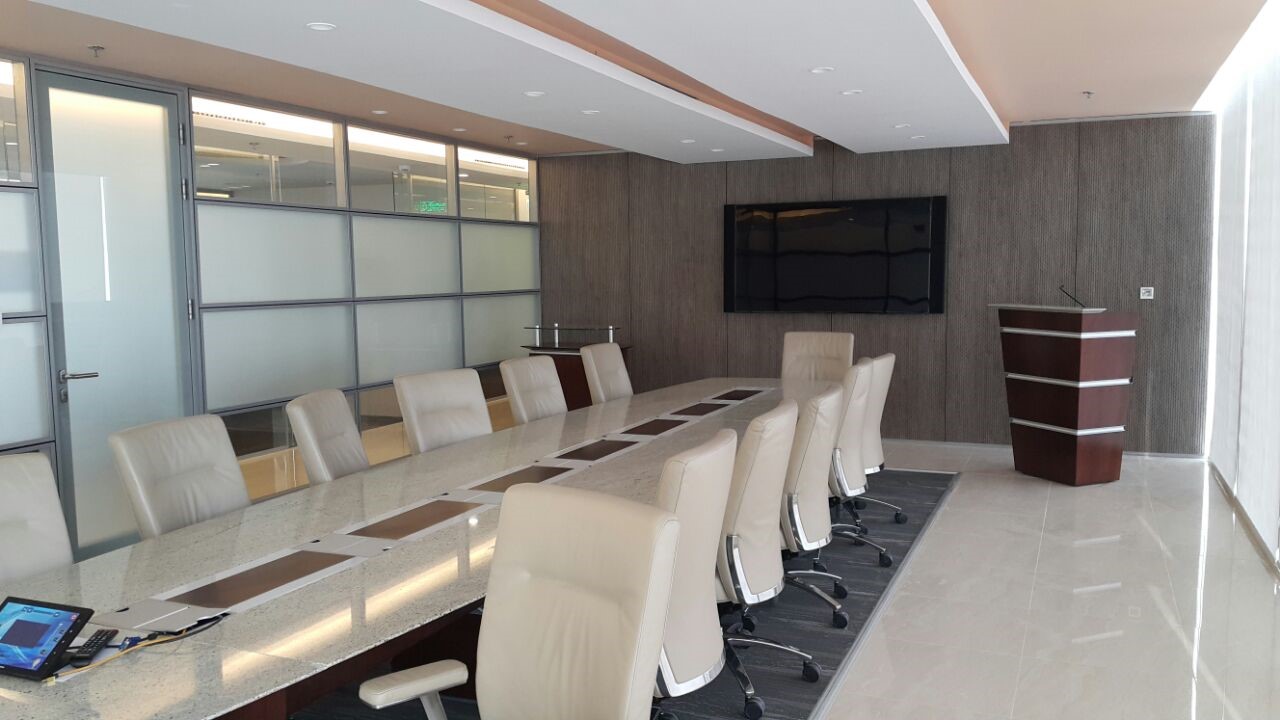 From a state-of-the-art boardroom, to intuitive and automated management of your audio visual, lighting, climate control and security systems and have the power and flexibility to create your perfect office environment.
Smart office automation control provides a scalable, upgradable platform that can grow as your needs require. With support for thousands of products from hundreds of suppliers, Smart office control systems can deliver seamless management of every aspect of your office environment. Intuitive control applications, based on the proven user-friendliness of Apple's iPhone, iPad and iPod Touch devices and android, enable anybody to manage your environment easily – even remotely.
Smart automation profiles enable your office to respond automatically to its environment. Automatically dim or increase light levels according to ambient light conditions, manage temperature automatically, and create efficient profiles to manage power use by switching off devices when they're not in use. Switch on lights and turn off security and surveillance systems automatically as authorized users enter the office.